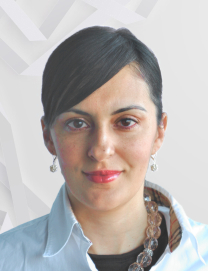 Taranjeet Singh, BA, BSc - Physiotherapist (Pelvic Health, Orthopaedics)
Taran is a physiotherapist, registered with the College of Physiotherapists of Ontario. She earned her Bachelor of Science degree in Physiotherapy in 2000 from the University of Manchester.
Her interest in Physiotherapy stems from a family rooted in healthcare. Her father's influence on her mindset, that the mind, body and soul play a synergistic role in a holistic approach to treatment, has helped shape Taran as a therapist. She has a strong commitment to continual professional development with an emphasis on pelvic health, visceral therapy, orthopedics and manual therapy.
Taran's philosophy includes empowering clients with the knowledge she has gained as a clinician to help facilitate the healing process. This begins with a comprehensive assessment coupled with an individualized program of care focused on education, manual therapy and understanding the body in order to maximize the benefits of physiotherapy.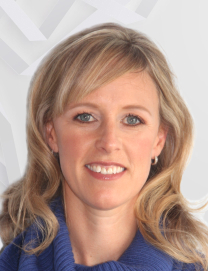 Jill Mueller, BKin, BHScPT (Pelvic Health)
Jill is a Registered Physiotherapist and rostered Pelvic Health Physiotherapist with the College of Physiotherapists of Ontario. Her interest in Pelvic Health Therapy stems from experiencing her own journey with endometriosis and fertility issues for 10 years. Her goal is to provide therapy and support for both men and women suffering from many types of pelvic dysfunctions. For job shadowing/mentoring information click HERE.
Jill is committed to lifelong learning as evidenced through her array of clinical certifications in orthopaedics, visceral techniques and pelvic health. She enjoys sharing her knowledge as a lab assistant and mentor with Pelvic Health Solutions and the Barral Institute for Visceral Therapy.
Jill is a graduate of McMaster University with both a kinesiology and a physiotherapy degree, and is a member of the Women's Health and Pain Science Divisions of the Canadian Physiotherapy Association.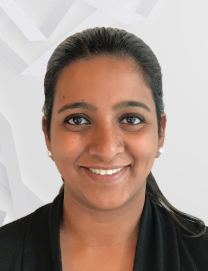 Madhu Thiagarajan, BHScPT (Pelvic Health)
Madhu believes there is a missing link in the perinatal period - and that pelvic physiotherapy can change the entire pregnancy experience. Having had a tough pregnancy herself, Madhu can not emphasize enough how pelvic physiotherapy helped change her function.
Through her continuing education courses, she has been able to expand her practise from treating pregnancy-related issues, to all different types of pelvic dysfunction and pain. She believes that healing requires good physical as well as mental health, and her practise reflects the same.
Madhu is a physiotherapist registered with the College of Physiotherapists of Ontario. She is a member of the Canadian Physiotherapy Association and has over a decade of experience in the field. She started her practice treating musculoskeletal problems and has recently expanded to pelvic health.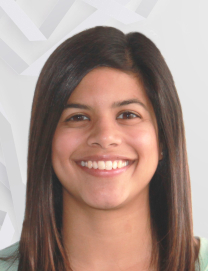 Stephanie Fernandez, BScKin, MScPT - Physiotherapist
Stephanie is a Registered Physiotherapist who graduated from McMaster University in 2013 and she continues to be involved with the program as an instructor.
Stephanie believes in lifelong learning and continues to pursue post-graduate education. She has completed Level 3 certification in manual therapy through the Canadian Physiotherapy Association. She is also certified in the Selective Functional Movement Assessment, which assists in identifying root causes of pain and mechanical dysfunction. She is also trained in administering acupuncture in the treatment of musculoskeletal pain.
Though Stephanie enjoys treating a variety of orthopaedic injuries, she has a special interest in treating athletes due to her background in competitive basketball and soccer at a provincial level. Stephanie utilizes manual therapy, education, individualized exercise programs and modalities for a well-rounded treatment plan.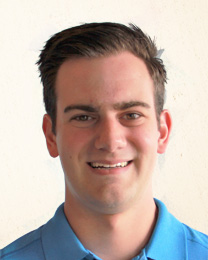 Nicholas Accettone, BScKin, MScPT - Physiotherapist
Nick graduated from McMaster University with an Honours Bachelor of Science with Kinesiology and has furthered his education at McMaster by completing a Masters of Science in Physiotherapy. Nick is currently completing his Manual Therapy level 2 through the Canadian Physiotherapy Association and has completed concussion management courses. He is certified in soft tissue release and is currently furthering his education through a variety of courses including Contemporary Acupuncture and the Barral Institute's visceral manipulation courses.
Nick provides a comprehensive approach to physiotherapy through a well balanced patient therapist relationship that includes manual therapy, exercise prescription, education and injury prevention. As a previous competitive hockey player, his personal experience with sports injuries and rehabilitation is an asset to his practice. Nick is passionate about rehabilitation, exercise training and helping others return from injury to pursue their goals.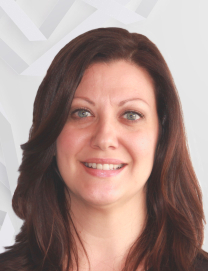 Laura Crino, RMT - Massage Therapist
Laura received her diploma in Massage Therapy in November 2012 from Everest College in Mississauga. No stranger to the healthcare field, Laura spent 13 years working as a Dental Assistant.
In 2003, she became a Certified Aromatherapist which led to her choice to follow her childhood dream of becoming a Registered Massage Therapist. She became registered with the College of Massage Therapists of Ontario in May 2013 and thus began her new journey.
Laura joined the Healthy Balance team in May 2014. She is excited to continue her training and expand on her skills to provide the most current and effective individualized care.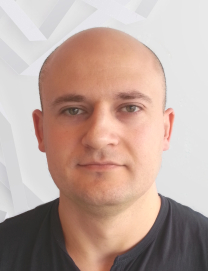 Iurie Prohnitchi, RMT - Massage Therapist
Iurie Prohnitchi is a registered massage therapist who completed his education at Trillium College in Burlington, and is a member of the College of Massage Therapists of Ontario.
Iurie is experienced in a variety of myofascial techniques and is known for his good sense of palpation, strong hands, and measured touch. He enjoys working with a wide variety of clients, from athletes to individuals seeking massage for chronic ailments, muscle tension, or general relaxation. He has taken an active release course specifically for the lower extremities in 2012 and has a keen interest in low back and pelvic dysfunctions.
Iurie's aim is to work with you to reach your health goals and get you moving better.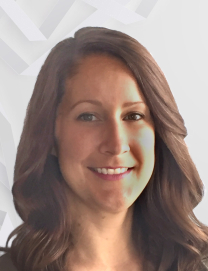 Lisa Kataila, RMT - Massage Therapist
Lisa is a Registered Massage Therapist, a 2004 graduate of The Canadian Therapeutic College, a member of the CMTO and RMTAO. Since graduating Lisa has expanded her knowledge with varying courses such as hot stone, Thai massage, medical acupuncture and muscle energy techniques.
Lisa has a passion for learning and educating and thus shared her knowledge through teaching technique courses to fellow RMT's. Lisa's approach to client care is holistic in nature as she believes self care is a major component to our well being. She uses a variety of manual therapies as well as client education to achieve results with all patients.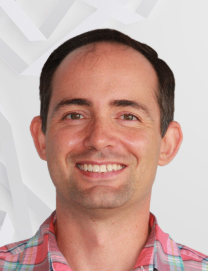 Andrés Landoni M.OMSc. - Osteopathic Manual Practitioner
Andres' interest in manual therapy started as a student athlete where various health professionals were instrumental in helping him reach his athletic goals. His interest grew as he worked in a multidisciplinary clinic as a massage therapist along side physiotherapists and athletic therapists who introduced him to osteopathy. Striving to give his clients the most effective treatments possible led him to take several Osteopathic courses over the years. Andres' passion for lifelong learning was the driving force in his completing an intensive 4 year Osteopathic program at the Canadian academy of Osteopathy in Hamilton. With over 15 years clinical manual therapy experience, Andres is looking forward to bringing Osteopathy to Healthy Balance.
Andres is an Osteopathic Manual Practitioner and is a member of the Ontario Osteopathic Association. He also holds diplomas in both Sports Injury Therapy and Massage Therapy and is a graduate of the McMaster Medical Acupuncture Program.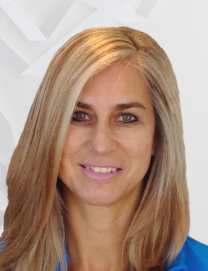 Barbara Crawford, BA, Psych., ROHP/RNCP, CPTN-CT - Holistic Nutritionist
Barb is a holistic nutritionist, graduating from the Institute of Holistic Nutrition in Toronto, and is a member of the International Organization of Nutritional Consultants, and registered as a ROHP (Registered Orthomolecular Health Practitioner). She has 20 years experience in the fitness industry, as a certified personal trainer, and in education, counseling and consulting.
With her lifestyle of health, fitness, nutrition, and love of life, she believes it has transformed her life, and is keen to pass this information on to her clients. She believes nutrition with a "foods first" approach is an integral part of a balanced healthy lifestyle. Barb has worked with a variety of clientele, from those in the general population wanting to lose weight, and get in shape, to special needs populations, children and parents, athletes, sports teams, and coaches. Her mission is to motivate, educate, inspire and help others accomplish their health, fitness and personal goals in a fun, professional, results oriented environment.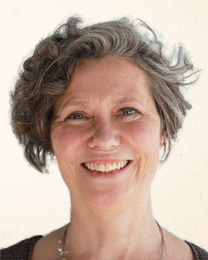 Leslie McGeagh – Customer Service Specialist & Reiki Practitioner
In her capacity as a Customer Service Specialist, Leslie is one of the first points of contact at the clinic. Greeting our patients with a smile, Leslie will happily look after your booking requirements and work with the therapists to ensure your experience at Healthy Balance is both beneficial and positive.
Leslie is a Certified Reiki Master / Teacher and offers Reiki treatments here at the clinic. She is also a Registered Clinical Hypnotherapist and can be found at www.lesliemcgeaghhypnosis.com.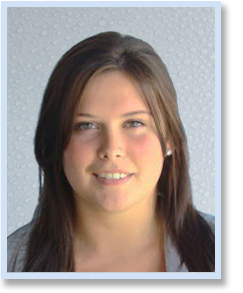 Katelyn Rookyard - Customer Service Specialist
Katelyn is a human resources student at Sheridan College and a customer service specialist here at HBT. She works to make the clients feel comfortable, and assists the Therapists with keeping their appointment running smoothly. Her cheerful disposition will greet you at the door.